Dealing With Poor Performance in Your Team
"Performance review meetings should be more about the future than the past. The focus at every meeting needs to be on how your staff will deliver a high performance. Although problems do need to be fixed, discussing them at length in a review meeting isn't productive. Address these issues when they occur." (McLoughney, 2014: Meaningful Performance Reviews)
Dealing with someone who isn't performing as expected can be very difficult for some managers. Fear that they will make the situation worse, that staff might react badly to their feedback or they don't like criticising anyone on their team are often cited as reasons why managers are reluctant in confronting underperformance. However, as a manager, if you avoid the issue the problem will usually escalate and start to affect your entire team's performance. You will end up with a larger and often far more time consuming and stressful problem to deal with.
Whilst most managers must address poor performance at some point, many can be unsure of the best way to tackle the problem. Most companies will issue guidelines to their managers (always follow these guidelines or get advice) but here are some general tips that can help you.
There are three stages in turning someone's performance around;
Step 1; be very clear in explaining what you expect from each member of your team
Step 2; create a feedback culture so everyone is comfortable with regular feedback
Step 3; agree a plan of action for improvement
Step 1 – Set clear expectations for performance – SMARTER Goals
The underlying causes of underperformance can vary greatly so it is important that you establish the real issues before looking for a solution. Underperformance generally occurs when someone is unsure of what is expected of them, is lacking the ability or confidence to complete their tasks or is simply not motivated.
The root cause of underperformance can start as early as the review meeting. Setting vague goals often contribute to poor performance. There are two distinct parts to goal setting; firstly, clarity around what is the goal you want the person to achieve and then how you want the person to achieve it. I encourage managers in my workshops to use a framework I developed over the years called setting goals SMARTER Way (Specific, Measurable, Aligned, Relevant, Time-bound, Engaging & Reward) to explain what they want to person to achieve. This system brings clarity and buy into the goal and helps to eliminate misunderstandings. However, it is often "the how" part of goal setting that causes the problems. To reduce the likelihood of poor performance it is worth investing more time in explaining how you want the goals to be achieved, set your expectation levels by outlining what success looks like for each goal. The combination of the "what" and "how" of goal setting is a route map for people to follow and it is easier to identify if anyone strays.
Once everyone on your team fully understands what is expected from them, you can then analyse their ability and motivation levels. If for instance their knowledge and skills are low, then offer support through training and coaching to improve performance. Agree on a learning plan that will ensure they successfully achieve all their performance goals. If their motivation is low, then identify their motivational triggers. Explain the value of their work and how it impacts the overall business plan. The ER part of the SMARTER Goal setting framework will help you improve their engagement.
Step 2 -Feedback should be part of everyday communication – BEST Feedback
Feedback is essential in creating a high-performance culture within your team. It is also critical in turning poor performance around. Managers often tell me that "you need to be brave with feedback" and "that they must view feedback as part of their role". Honest feedback requires bravery as the person receiving it may not want to hear what you have to say.
Create a feedback culture by regularly discussing performance, both good and bad. Discuss where people are now and what they need to address in order to stay on track to achieve their goals. If you hold these discussions regularly then people will be comfortable talking to you about their performance and any performance issues that you might have with them.
Acknowledge underperformance as soon as you spot it. Timely intervention keeps everyone focused on the expected performance level. A simple framework to use is BEST Feedback©.
B – Behaviour and impact; always discuss the person's behaviour and not their personality or attitude. Explain what they did, why it is not acceptable and what impact it had on their performance and the performance of the team.
E – Establish the root cause of the problem and refrain from making assumptions. Ask good questions to identify if the poor performance was due to a lack of clarity, ability or motivation.
S – Solution; discuss the solution in detail, ensure the person takes personal responsibility for turning their performance around and are committed to improving their performance. Refrain from jumping in with a quick fix, use feedback as a coaching opportunity to build a better and sustainable performance.
T – Timeframe; outline a timeframe for improvement and agree some benchmarks to monitor progress.
Feedback should be future based and focus on the desired outcome. It is a mechanism to correct performance and keep people on track to achieve all of their goals. The discussion should be beneficial to both people.
Step 3 – Agree a way forward
If the performance issue is small, then bringing it to the person's attention in an informal way is usually all that is warranted. You need to sit the person down and give them your BEST Feedback©. Then you should agree a way forward and when your next meeting should take place. It is best to keep a file note for any future reference. This note is an informal record for yourself and doesn't normally need to be passed on to HR. However, it is best practice to work within the guideline of your company.
You should move to a more formal process (not your disciplinary process if possible) if there is no improvement or if the underperformance escalates. A Performance Improvement Plan (PIP) is a written contract between a manager and a direct report. The involvement of HR at this stage varies from company to company. Check your staff handbook or HR for clarity and avoid setting up a formal process without approval and guidance from senior management.
The PIP is a formal document that outlines what was discussed in the meeting; it lists all the actions to take place. It also communicates clearly how and when progress will be measured. Its main purpose is to get people back to performing at the standard expected. It is not a method of punishment, but a process built around support and clarity, helping your direct report to clearly understand what steps they need to take to improve their standard of work. The PIP is a written development plan to correct any performance issues and is a formal record. The PIP should be linked into your quarterly review process.
Once the performance has been turned around it is important to acknowledge formally this improvement. You need to sign off on the PIP so that the person who is under review is aware that the process has a fixed timeline and that it works.
When poor performance is dealt with in a constructive way it can have enormous benefits for all parties including many people going on to be top performers. Research shows that someone who is underperforming rarely improves without some direct intervention. Once you have identified a problem it is best practice to discuss these issues as early as possible. Dealing and preventing underperformance requires 3 stages; setting expectations (both what and how) for everyone on your team, building a culture of BEST feedback© and agreeing a way forward.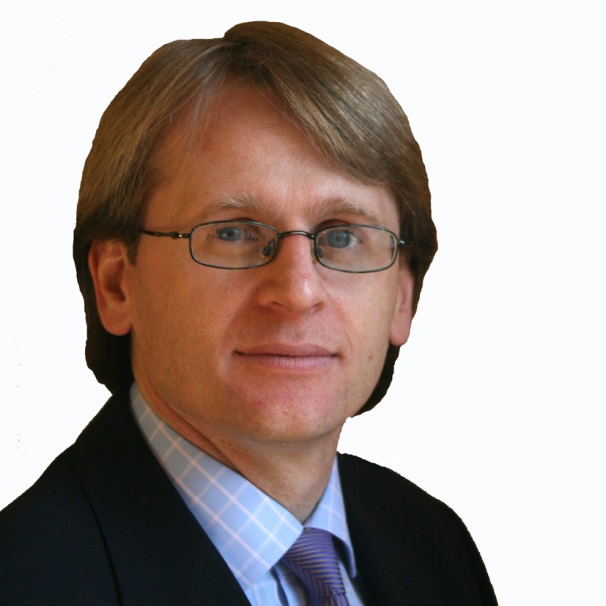 Sean McLoughney, the founder of LearningCurve, is a sought after learning and development specialist, author and speaker. Since 2001 has helped over 16,000 professionals at every level improve their performance through his action focused workshops and webinars. In addition to his work with LearningCurve Sean is also a senior lecturer for IPASS as well as a senior lecturer (F1-Accountant in Business -ACCA) in Accountancy School. Sean is a regular speaker for CPA Ireland for their CPD events. As a successful author, Sean has been published internationally. He has written three books and numerous articles. His first book "Slave to the Clock, Master of Time" helps you improve your time management skills. "Slave to a Job, Master of your Career", his second book, outlines how people can plan and progress their career. His third book "Meaningful Performance Reviews" helps you to improve the performance of your team by having regular meaningful performance review meetings. His fourth book is due out in January 2019. You can contact Sean for more information at sean@learningcurve.ie